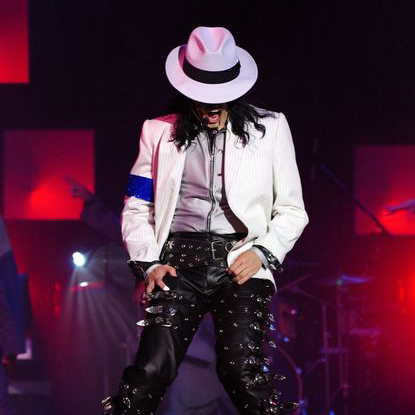 Rock with Michael Jackson tribute show in Aurora, Waukegan
At least for a night, Michael Jackson lives onstage again.
Las Vegas performer Michael Firestone stars as pop icon Michael Jackson in "I Am King: the Michael Jackson Experience." He will perform at 7 p.m. Oct. 16 at The Piazza in Aurora and at 7 p.m. Oct. 24 at the Genesee Theatre in Waukegan.
"I love that area — Southern California, Japan and the Chicago area are probably my top three places because the crowds are off the charts," Firestone said.
He'll have the look, the sound, the dancing, the live band and professional dancers with him. Audiences will hear songs like "Billie Jean," "Thriller," "Beat It," "Smooth Criminal," "ABC," "Black or White" and "Human Nature."
This show has been rescheduled a couple of times thanks to COVID-19. A treat for the audience, Firestone will have Michael Jackson's former touring guitarist, Jennifer Batten, on board.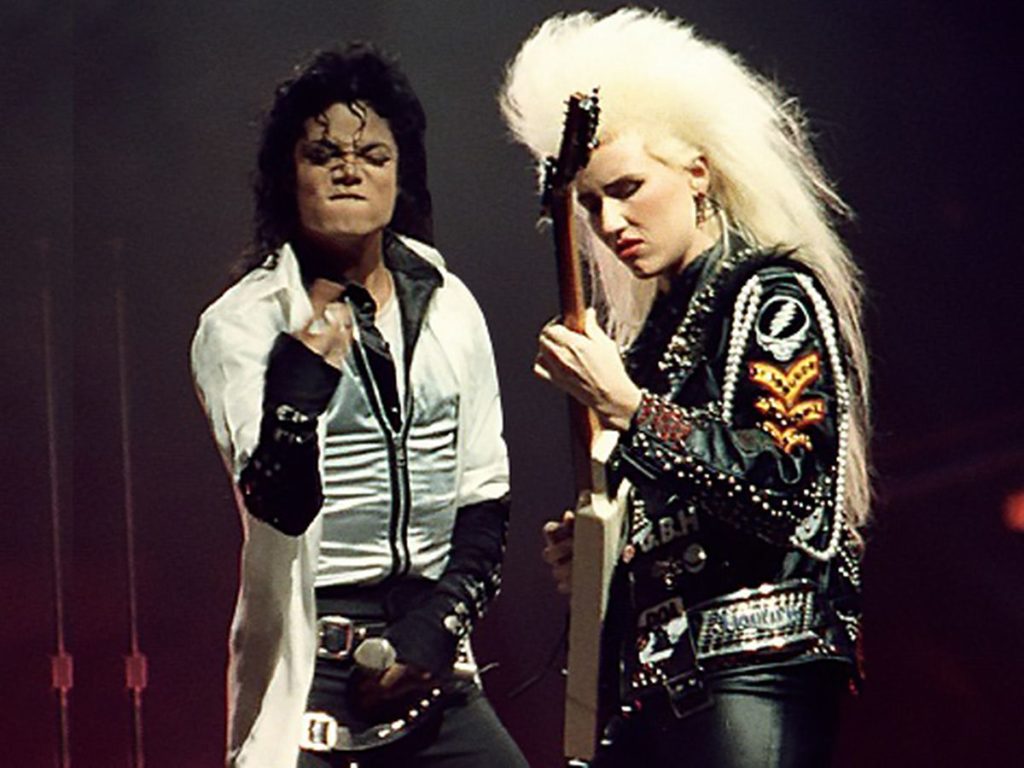 "She's amazing," Firestone said. "She jumps on gigs here and there with me and I happened to get her on this one. I don't get all fan crazy — I met Michael and I was surprisingly calm until he walked away and then I passed out. But it's still cool to get onstage with people I watched on TV growing up. I'll be in rare form that night."
Firestone said audiences will be treated to amazing dancers and a phenomenal band.
"I've got a girl that plays guitar for Cirque (Michael Jackson ONE by Cirque du Soleil), Shani Kimelman; she'll be at that show with Jennifer Batten," he said. "The guitarists are all female in the show and they're so solid. I won't even look at a guitar around them. I've been playing guitar longer than Shani's been alive and I still won't touch a guitar around her."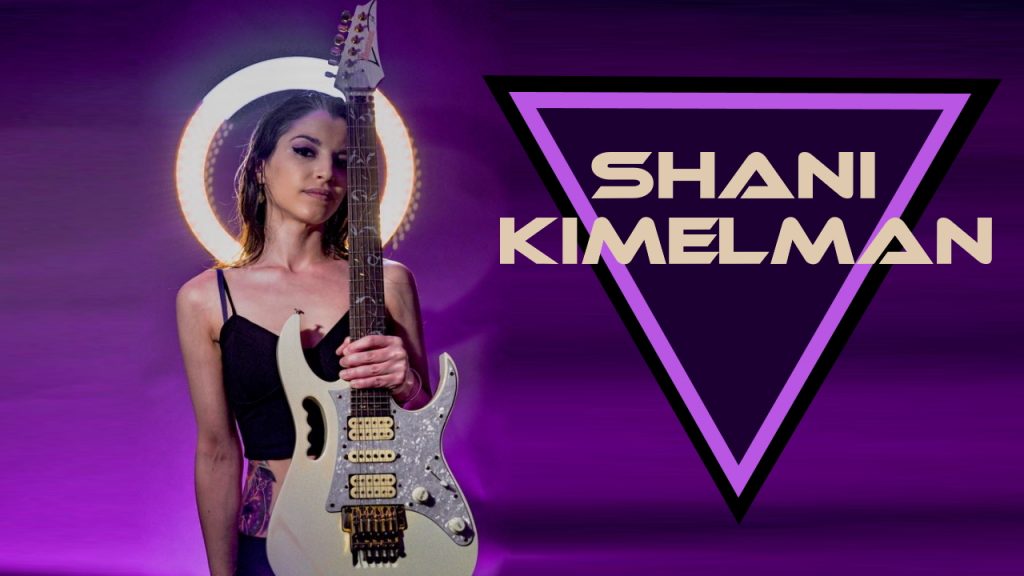 The multimedia show will span almost the entirety of Jackson's career from The Jackson 5 and on, he said.
"We're taking it in an hour and a half through 30 years," he said. "It will remind people of why it's called 'I Am King.' Because he really was. Nobody's ever going to come close to that guy. Ever. We will give the fans what they're familiar with and make it fresh and also try to suck in (new fans)."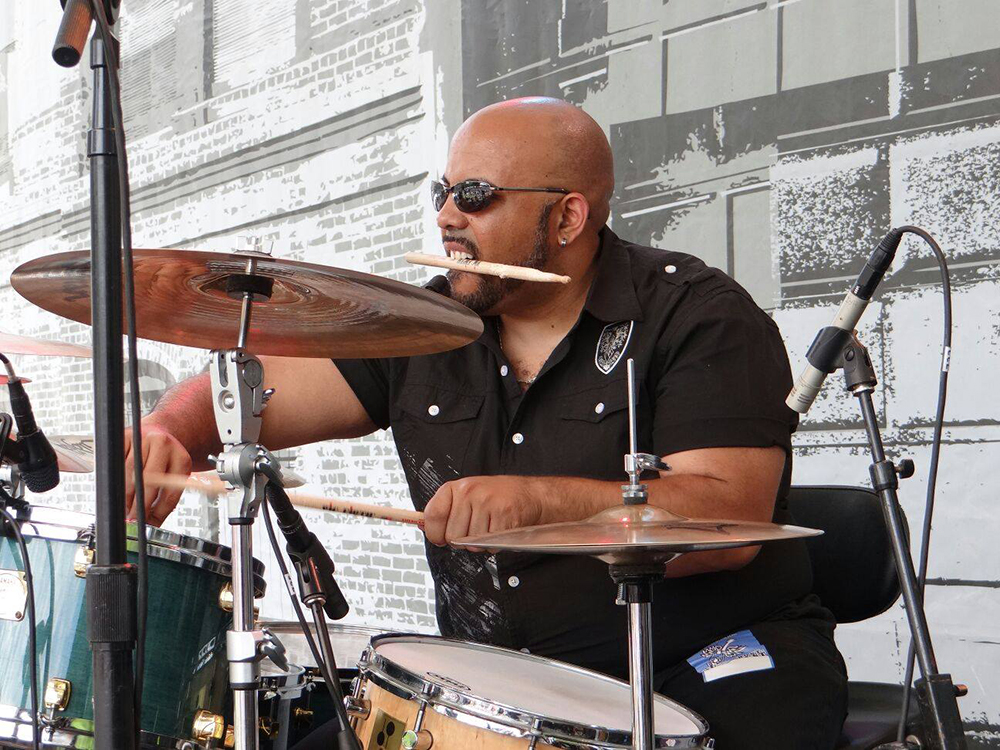 Firestone grew up in the 1980s and was listening to Jackson for as long as he could remember, thanks to his mom, who was a fan.
"Then 'Thriller' hit and I was obsessed," he said. "I knew I was going to do something with music but I never thought I was going to turn into him."
He got attention growing up with his dancing and singing like Jackson. It was on a visit to Las Vegas that made him see he could maybe do this for a living. That was in 1997, when he was just 18 years old.
"It was my backup plan next to my own music. Then I started getting paid pretty well and I thought, well, I guess my own music can wait a minute. It's been waiting for 25 years now," he said, laughing.
"I couldn't imagine life without it. It's been a real fun ride. His fans are completely amazing. They're not there to see me and I am very aware of that but I'm so happy they do come and support me and the band. We work hard to make this as legit as possible."
While the singing and dancing came naturally, the makeup didn't.
"I looked like crap for like the first three years. I looked like Dee Snyder from Twisted Sister but without the yellow hair," he said. "I don't look like (Jackson) at all. Drag queens are big in Vegas and they … were brutally honest about my makeup. I figured out you have to white your face out and start over. I have to paint his face onto my face."
When he's not performing as Michael Jackson, he's a normal suburban dad who has to cut the grass and change diapers. He never got to see Jackson live, even though he had tickets to one of the shows of the This Is It concert residency in London in 2009. Jackson died on June 25, 2009.
"Dead center second row, which I was super excited about. I positioned myself to catch the hat," he said. "That sucked, that I never got to see him. But I did get to meet him and he did call me. He almost looked like a superhero or something. Like if Superman actually touched down in front of you."
People won't be bored at his show, he said.
Not too many people other than my father tell me it's boring. He's so honest, I love him," he said. "We try to get as many lightning strikes as we can in an hour and a half. Especially with the addition of Jennifer Batten, you get a pretty legit look at what he did for 30 years while he was entertaining."
I Am King: the Michael Jackson Experience
When: 7 p.m. Oct. 16
Where: The Piazza, 85 Executive Drive, Aurora
Tickets: $22-$45[Most read] Former Eric Ferguson co-host Melissa McGurren files suit, alleging 'sham investigation' into misconduct complaints at WTMX »
Information: 630-978-2088; piazzaaurora.com
When: 7 p.m. Oct. 24
Where: Genesee Theatre, 203 N. Genesee St., Waukegan
Tickets: $25-$99
Information: 847-263-6300; geneseetheatre.com
Annie Alleman is a freelance reporter for the News-Sun.
https://fuzion.com/wp-content/uploads/2021/10/mj1.jpg.png
415
415
Ruth Aron
http://fuzion.com/wp-content/uploads/2016/02/fuzion_white.gif
Ruth Aron
2021-10-13 14:19:00
2023-11-26 07:12:38
Rock with Michael Jackson tribute show in Aurora, Waukegan