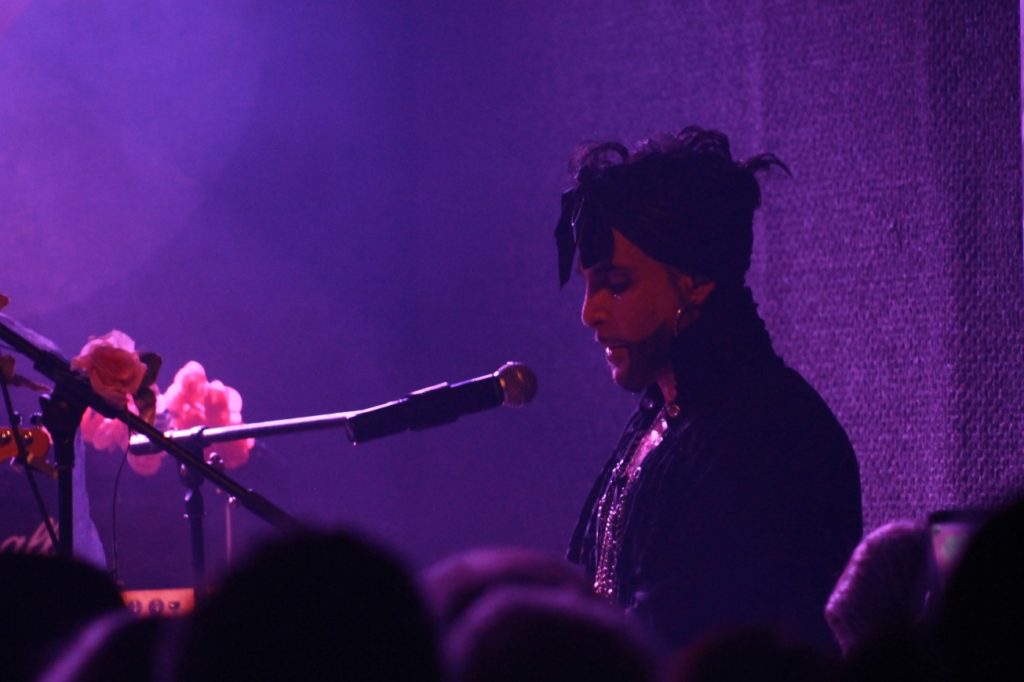 Bleeding Purple: Marshall Charloff's Journey
When Prince passed away, there were millions of fans and devotees left in its wake. Among those left behind were a wide variety of fans from casual listeners with their Purple Rain shirts from Old Navy to the hardcore purists who had Shade of Umber in heavy rotation on their playlists. And in the same way that funk and disco had left traces of influence on the music world still to this day, Prince had created an undeniable sound that was lightning in a bottle.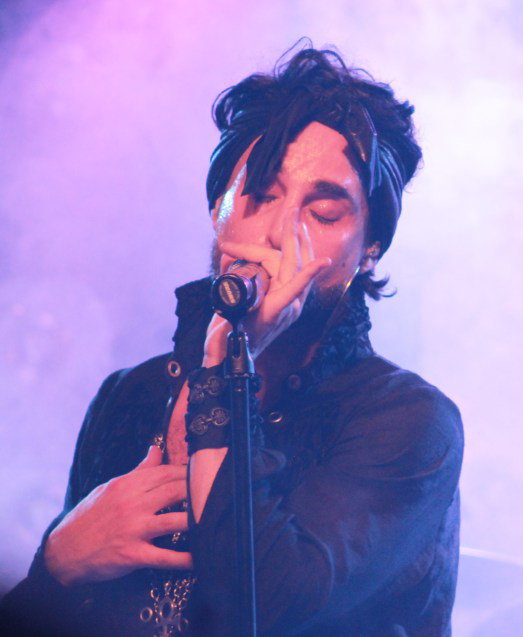 It was a sound that thousands of bands over the years tried to recreate and some of which became tribute bands whose sole purpose was to honor his accomplishments. Some were painful to watch while others, even ones that were wallowing in mediocrity, made a respectable living simply by parroting Prince.
And then there was Marshall Charloff.
Marshall Charloff brought something that other performers did not have which was deep down undeniable talent. A flow when playing guitar, piano, or vocals that can only come with decades of experience. It's the playing of guitar solos with ease and precision, tickling the ivories with an effortless flow, and singing with his own style without trying to mimic the master, but still with honor.
There are also some distinguishing elements in Marshall Charloff's history that qualify him for a "purple pass," if not for the fact that Charloff was actually a part of the legendary 94 East sessions that featured a young Prince on guitar and vocals while Charloff played both piano and bass guitar.
Add to that Marshall and his band The Purple Xperience actively bend over backward to make sure that their performances are not only accurate but that they are also ordained by Prince's estate to stay within their good graces. Charloff also performed as Prince alongside renowned symphony orchestras that were acclaimed by Prince fanatics, even though they were fraught with challenges in a post-Prince world.
We've discussed and reviewed The Purple Xperience before, so we'll avoid repeating ourselves. However, when the pandemic all but destroyed live band performances in 2020 and had claimed a good portion of 2021, there was a wide variety of alternative performances from intimate online shows to pared-down crowds.
This was when Marshall Charloff decided to do the unthinkable and put together a "Purple Piano" show that only showcased Marshall and a piano. It would be a vulnerable and potentially embarrassing scenario for most Prince performers. This is especially the case for performers who habitually hide behind crowd sing-alongs or rely on the other band members to cover or distract from their shortcomings. This was putting it all out there. Just Charloff and a piano. All eerily similar to Prince's final two performances in Atlanta, GA. Bold and brave.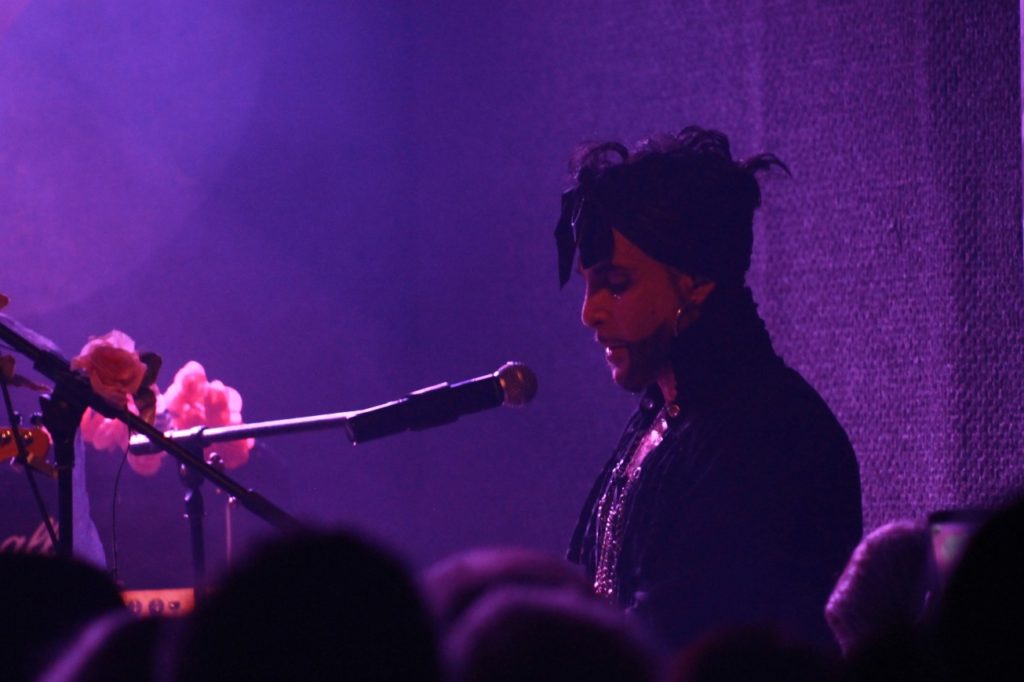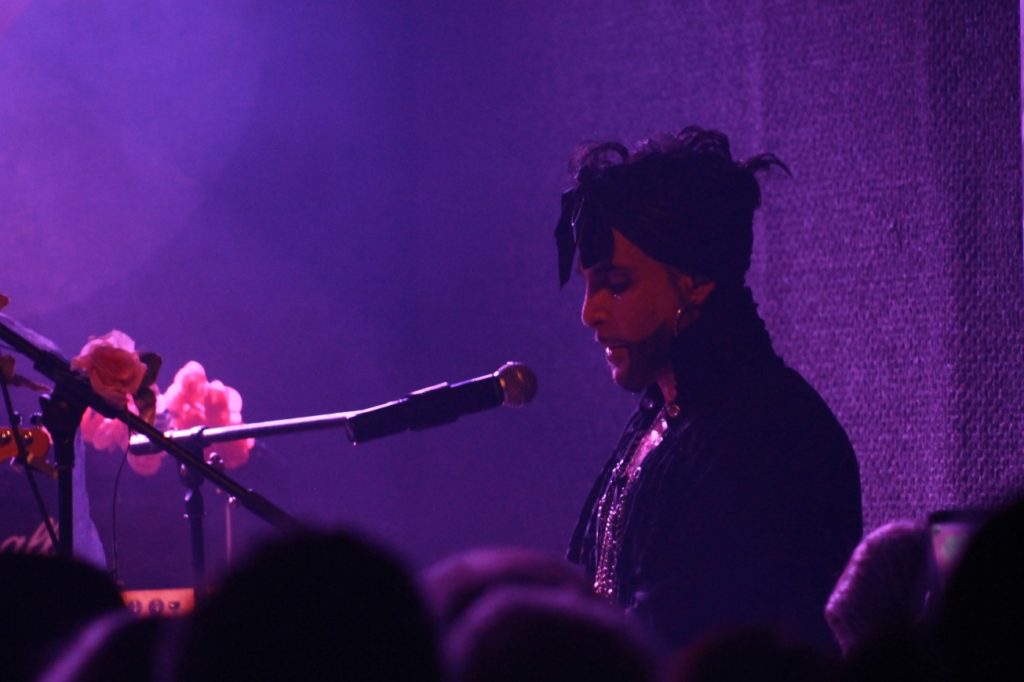 As someone who witnessed both of Prince's final performances, this is not a task to be taken lightly. I had doubts when Prince himself took on the challenge. It's putting everything out there for all to see. There's nowhere to hide. You can't bury the bad notes behind a loud guitar solo or sing off-key. It's the equivalent of playing naked.
So imagine my surprise witnessing Marshall's Purple Piano performance and being blown away to the point where I actually preferred it to the full band shows. Maybe it was the intimacy of the spectacle. Quite possibly it was the fact that it served as a full-blown realization that Marshall Charloff is one incredibly talented dude who is about the closest we'll get to a Prince concert. Someone who fully comprehends his alter-ego and properly pays tribute to it, but that also, while he will never be Prince, has massive talent behind all of the instruments he plays. He isn't just playing a part, he is the part.
The thing that I respect the most about Marshall Charloff's purple journey is his commitment to that craft. There is a distinct separation between The Purple Xperience, the Purple Piano shows, and his own music. While he respects what Prince has done and does his best to replicate the moments with unmitigated attention to detail, his own music is vastly different. His cards aren't all on the table for everyone to see.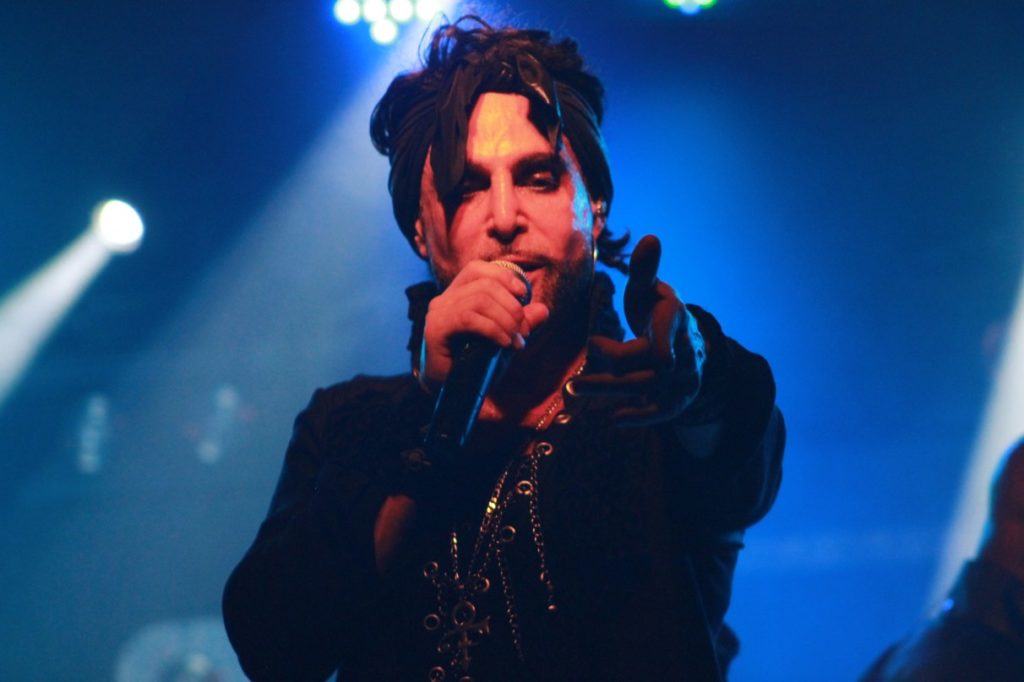 His newest Unperfect album is full of slow to mid-tempo jams filled with falsetto bedroom bangers and drizzled with sparkling touches like percussive crunchy guitars (Amanda) and trips that breathe the spirit of early George Benson (HipNautic), but that still pays homage to his own musical cultivation that was Minneapolis (Minneapolis Sound) and is the closest you'll get to a Prince track on the album. The album is very much not Prince, which is expected, but surprisingly and refreshingly is not.
The journey of Marshall Charloff is one that is fraught with successes that were hard-won and losses undeserved. The world should raise their glass to this man that understands that his Prince-ly craft is designed to pay homage to the greatest to ever do it, but at the same time deserves to have his own musical stylings be noticed. A styling that does not try to layer itself on top of the tribute shows, but to stand on its own with its very own merits.
The original article can be found on the Funktopia website.
https://fuzion.com/wp-content/uploads/2021/09/charloff-purple-piano-1024x682-1.jpg
682
1024
Ruth Aron
http://fuzion.com/wp-content/uploads/2016/02/fuzion_white.gif
Ruth Aron
2021-09-21 14:41:33
2021-09-21 14:44:11
Bleeding Purple: Marshall Charloff's Journey