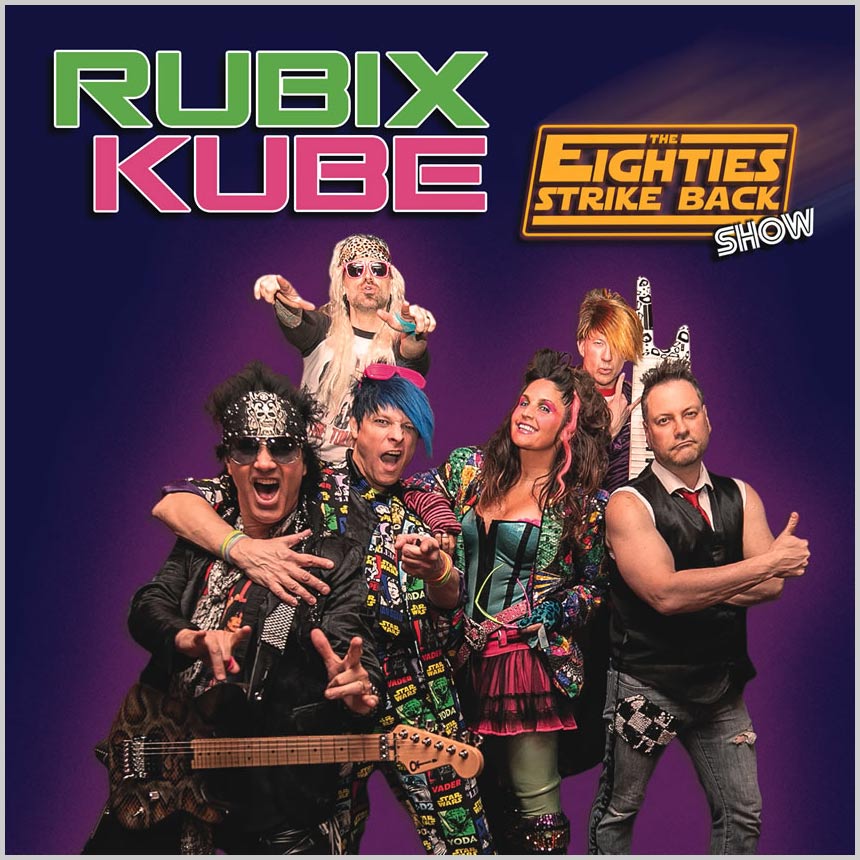 "If you get the chance, go see RUBIX KUBE. They are amazing!" ––Rick Springfield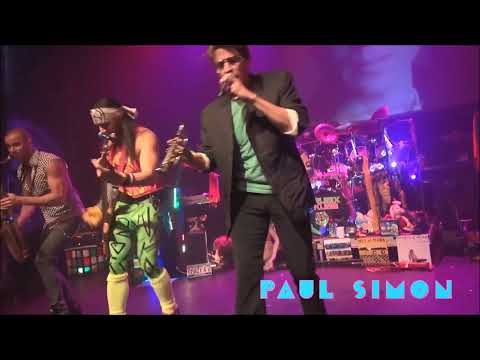 "RUBIX KUBE, The Ultimate 80's tribute band, take you back in time." —THE TODAY SHOW
"You have to check it out. It's so much fun! It's like going back to the '80s!!!" – KELLY RIPA
"RUBIX KUBE is awesome" —Bret Michaels
"They party like it's 1999" —The New York Post
"These guys are phenomenal; They sound just like the records!!!" —Debbie Gibson
For over a decade, RUBIX KUBE has taken the universe by storm as the most original '80s tribute band's of all time! Its one-of-a-kind, ever evolving and interactive.
Bringing you biggest hits from the likes of Madonna, Michael Jackson, Cher, Prince, Devo, Bon Jovi, Boy George, Paula Abdul, Guns N' Roses and more…
RUBIX KUBE is often joined on stage by '80s legends themselves. Rick Springfield, Dee Snider of (Twisted Sister), Tiffany, Debbie Gibson, Night Ranger, and Dennis DeYoung (of STYX) are just some of The KUBE's impressive collaborators.
Often imitated, never duplicated, RUBIX KUBE throws the most awesome '80s party there is and sends you on a time-travel experience like no other. So jump in the DeLorean and blast to "The EIGHTIES STRIKE BACK Show"!!