June 20, 2015
Dear Loyal Visitors,
We really do appreciate the support you have given us over the years. The Guyana Fuzion site will be undergoing a huge makeover. Look out for a free classified ads section, business directory upgrade, all the latest news articles and most importantly.."Auntie Leela's Matchmaker" service will be back in full force to help you find the love of your life or just a friend to hang out with. From New York City to Canada, Guyana, UK, China, India... etc - Thank You!
Wanted to add your business or be included on our mailing list? Please email us at guyana@fuzion.com
____________________________________________
June 17, 2015
An Adventure to Remember: Channing Tatum and Friends Explore Guyana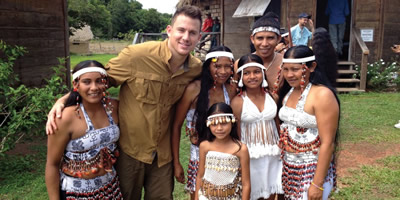 Guyana is rapidly emerging as the new jewel in the crown of rainforest destinations around the World. Because of its size, relatively few tourists and the remoteness of the interior locations, many trips are planned by local operators who know the place well and can best work the infrastructure and attractions of Guyana into a great tour - read more...
____________________________________________
January 7, 2015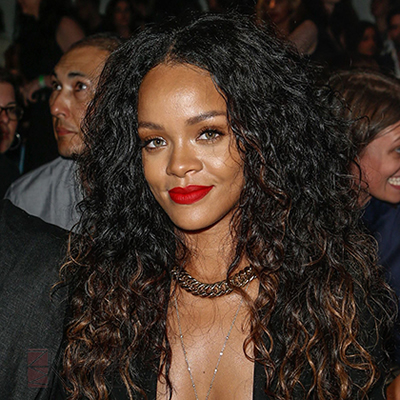 While Rihanna's name is most synonymous with Barbados (she was born there, she proudly reps it and her is from there), she's also Guyanese. Her mother, the always adorable Monica Braithwaite, is of Afro-Guyanese descent. Ri Ri showed love to her Guyanese people on Twitter in 2012:
____________________________________________
January 4, 2010
Please help the family of Chatram Rudredat aka Syrup find him!
Date of Birth: 02-13-59
Eye Color: Brown
Hair Color: Black
Height: 5'5"
Weight: 145lbs
Last Seen in 1983 at Black Bush Polder, Guyana - There is a possibility that he may be in Venezuela as well.

Father: Rudredat aka Cecil
Mother: Sattie (Deceased)
Brothers: Deo & Roy
Sisters: Palmo & Nado

If you have any information please email us at missing@fuzion.com

Note: There is a reward being offered.

---

Come on in and meet your match in Auntie Leela's Matchmaker. Your match is just a click away.

Our recently updated marketplace includes Guyanese products that you may not be able to find locally. This is just a start.. just wait til we start delivering home-made curry worldwide... and not just curry.... but everything...

Are you looking for unique ways to get exposure for your business? Take a look at advertising with Fuzion.com on the world wide web.

Our brand new travel section features everything you'll need to know on your next trip back to Guyana.

If you are looking for Guyanese products and services, then come and look at our listing of Guyanese businesses in Richmond Hill.

Join the chat now. Meet some new people, chat with an old friend or rendez-vous with that special someone.

Family coming in from out of town? Boss coming to dinner? Please all of your guests with these authentic Guyanese recipes.

Looking for News? Check out some of the most reliable sources of Guyanese news on the internet
We are presently looking for submissions.. .. photos, recipes, music and art..- just e-mail your contributions to Raj at raj@fuzion.com

These are some of our favorite books dealing with Guyanese history and culture. Learn more about where we come from.
Please nominate your favorite Guyanese artist for this spot. Write to raj@fuzion.com