Branson On The Road
"We are proud to have Branson On The Road as a traveling ambassador for Branson. We encourage you to attend or bring a group to a wonderful Branson On The Road concert in your area". —Ross Summers, President of the Branson/Lakes Area Chamber of Commerce
What do you get when you bring together a fiddle, mandolin, banjo, guitar, upright slap bass, rhinestone costumes, hilarious comedy and great classic country, bluegrass, rockabilly and gospel music at a theatre near you…Branson On The Road®!
About
Branson On The Road has over 20 years of experience of performing at the top theatres in Branson on the famous 76 Country Music Boulevard (known as "The Strip"), and is the first national touring show named for the famous city. The show delivers the Branson traditions of good, clean, family fun wherever they go…and they go all over the US and beyond!
Branson On The Road is the kind of show most people thought was long gone in this day of overproduced music, overused special effects and performers singing to tracks. In the same tradition as the traveling road shows during the glory days of the Grand Ole Opry, the Louisiana Hayride and the first Branson music shows, Branson On The Road keeps you tapping, laughing and smiling.
Those seeing a Branson On The Road show can not only expect great music but plenty of hilarious comedy every step of the way.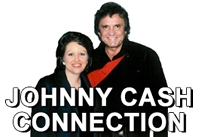 Front woman Debbie Horton holds the distinction of being the only woman to have played lead guitar with Johnny Cash. All Branson On The Road shows include a tribute to Johnny Cash with not only songs but also Debbie's stories about her 20 year relationship with her friend Johnny Cash.