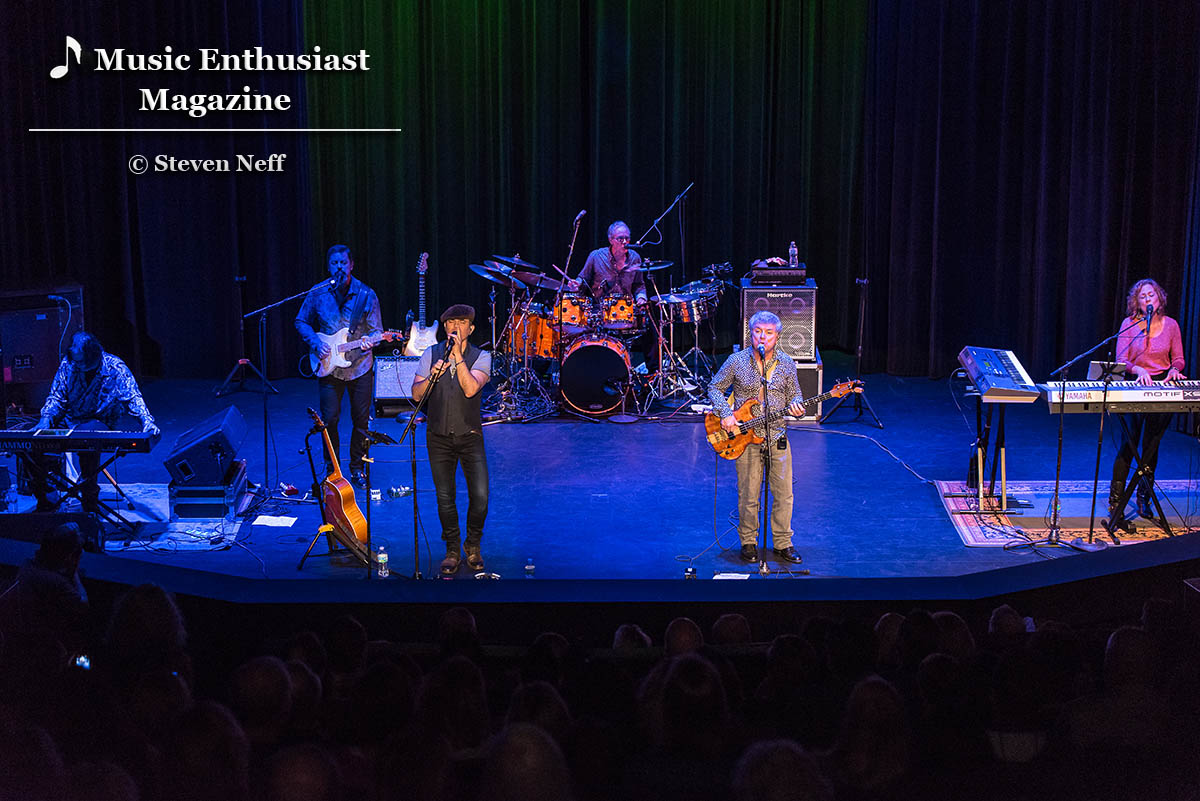 Review of AMBROSIA in Ormand Beach, CA
March 17th 2016 by Steven Neff, Music Enthusiast Magazine
AMBROSIA LAYS OUT MELODIC ROCK LIVE IN ORMOND BEACH: REVIEW + PHOTOS
Ambrosia catered a set featuring new selections and their most memorable contemporary favorites in Ormond Beach.
Soft rock veterans Ambrosia made their way to Florida recently for a memorable night of melodic ballads and soulful classics that the Ormond Beach, Florida fans wouldn't soon forget.
Founding members Joe Puerta [bassist/vocalist], Burleigh Drummond [drums], and Christopher North [keyboards] have continued the 45+ year journey of a band that's received international acclaim and garnered millions of fans around the world.
This band of rock brothers have increased Ambrosia's talent with the additions of power frontman Ken Stacey, dynamic keyboardist Mary Harris, and guitar virtuoso Doug Jackson; all of which have added to the already classic sound that is Ambrosia. Read More
http://fuzion.com/wp-content/uploads/2016/03/ambrosia-ormond-beach-2016-copyright-steven-neff-mem-5.jpg
801
1200
Ruth Aron
http://fuzion.com/wp-content/uploads/2016/02/fuzion_white.gif
Ruth Aron
2016-03-18 10:23:44
2016-03-31 10:28:12
Review of AMBROSIA in Ormand Beach, CA