SYMPHONIC SINATRA
"He's got it down!" — Nancy Sinatra
60 Second Promo: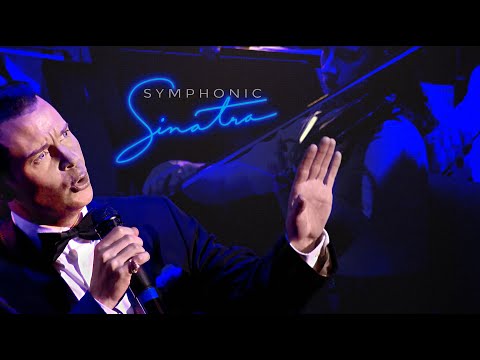 Five Minute Promo: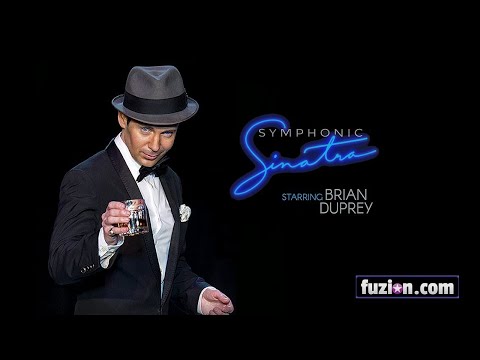 "Duprey's version of 'My Way' is worth the ticket price alone." — Chicago Tribune
"Brian stands alone as the number one Frank Sinatra performer in the world." — Examiner.com
SYMPHONIC SINATRA is the ultimate Frank Sinatra experience live in concert. With breathtaking stage charisma, sparkling blue eyes, and a velvet baritone voice, Brian Duprey elevates tribute shows to a whole new level. When Brian Duprey sings Frank Sinatra classics, those listening might swear they were hearing Ol' Blue Eyes himself. At least that's what happened to Frank's own daughter, Nancy Sinatra, when she first heard Brian's voice on the Howard Stern Show.
As the lead actor in the hit musical, "The Rat Pack is Back," Brian spent 10 years perfecting his craft in Las Vegas and in over 200 Performing Arts Centers and Casinos across the country. His lead role and creative development of the show built a 48 state tour and secured the title of "Best Tribute Show of Las Vegas" in 2014.
Showered with awards and recognition for his live and recorded performances, Brian Duprey had his big break on FOX TV's "Performing As," where he won top prize by portraying his idol, Frank Sinatra. Brian has been featured on CSI Las Vegas, The History Channel, NBA All Star Jam, and the hit movie Get Him To The Greek. He also opened for the likes of Paul Anka and the cast of HBO's Sopranos and wowed specials guests like Steve Wynn at The Smith Center in Las Vegas