"Brilliant!  If I had a mop top I'd be shakin' it!" — Ralph McLean, BBC Radio Ulster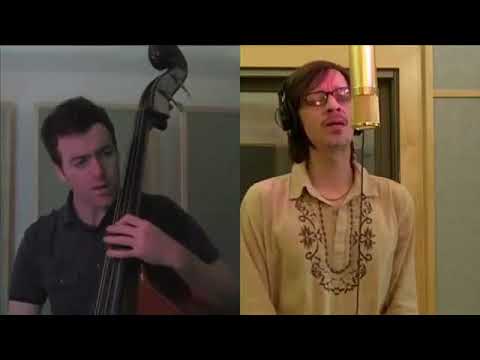 Bands have been covering Beatles tunes for decades, but none like Sgt. Pepper's Lonely Bluegrass Band. Imagine the music of the Fab Four shaken up with infusions of bluegrass and jazz and topped off with a classical twist. The result: a satisfying musical cocktail!
Sgt. Pepper's Lonely Bluegrass Band are Dave Walser (beatlegras), Reggie Rueffer (Charley Pride's fiddle player), Gerald Jones (banjo and mandolin player for too many people to list) and Bach Norwood (Polyphonic Spree).
What people are saying...
"Their fast-picking versions of Beatle songs actually had us singing along, which no other group, aside from the Fab Four themselves, have managed to  do….They'll have you tripping like you just discovered Lucy in the Sky With Diamonds."   — Mark Lowry, Fort Worth Star Telegram
"We've been working with Dave Walser for many years now – formerly with 'beatlegras' and now with 'Sgt. Pepper's Lonely Bluegrass Band' and I can't say enough positive things about working with Dave professionally, but also his musicianship, incredible vocals & a truly unique and beautiful ride of the Beatles classics performed bluegrass style!  The shows grew to be guaranteed sellouts in McDavid Studio and we now have a built in audience that can't wait to get more.  I would recommend Dave and his band to any venue that is looking for stellar music." —Jeremy Byrd, Director of Production, Performing Arts Fort Worth, Inc, Bass Performance Hall & McDavid Studio
"When a cover band approaches the original material with a style and sensibility all its own, they can establish themselves as artists in their own right, building on existing material to create something entirely fresh and unexpected. That's exactly the effect that fans of this eclectic Dallas band rave about….— Krys Boyd, KERA National Public Radio
"The beautiful vocals may remind you of Gerry Rafferty's and are a highly appreciated element of their acoustic performance…to be continued, I hope." —Tom Weel, Beatles Unlimited, The Netherlands