Vocal Trash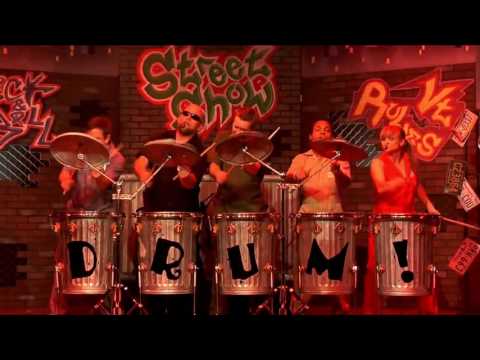 "From popular hits of today, including "I've Got a Feeling" to such iconic rock, disco and Motown favorites as "Born to be Wild," "I Just Want to Bang on the Can All Day," "Car Wash" and "Dancing in the Streets," the energy never stopped." — Christopher Long, Showbiz Guru
"Amazing vocals – high energy – entertaining for all ages – a must see!" —Candus Barnum, The Puyallup Fair & Events Center
"A tremendous, high energy, crowd pleasing act.  If you ever have the opportunity to book Vocal Trash… DO IT!" —Mike Froehlich, General Manager, York Fair (York, PA)
---
Described as, "Glee Meets Stomp", this green minded ensemble delights audiences, globally, on a relentless pursuit to bring people together utilizing the universal language of song and dance. Urban Broadway.
---
CORPORATE EVENTS: Custom lyrics, coupled with iconic song selection, will energize an opening session like no other. Watch your sales force rally behind an inspiring and personalized performance. Powerful stuff, and highly effective.
---
EDU-TAINMENT:  The "Think" program uniquely promotes green sustainability and anti-bullying through popular music and urban dance, a sure inroad to our youth. The cast is made up of young award-winning professionals utilizing their craft for meaningful and lasting results.