KISS IT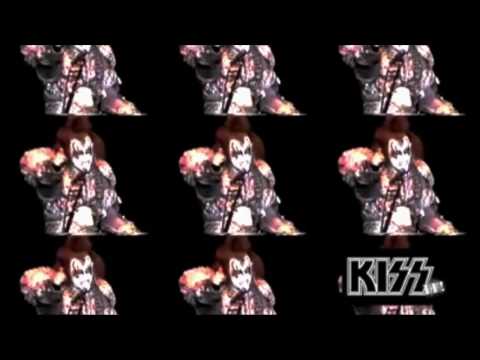 "Carlos is a dead ringer for Gene Simmons" — WPIX, Channel 11 NYC
"Carlos is so good as Gene Simmons. He could quit his day job!" — Adam Unger
"Carlos has the perfect Jewish fro" — Gene Simmons of KISS
"Watching Carlos is like watching Gene" — Paul Stanley of KISS
"Carlos talks and acts so much like Gene!" — Eric Singer of KISS
"You look like Gene with and without the make-up" — Bill Aucoin (Former KISS manager)
"Wow that's a great pic, you should know!" — Shannon Tweed Simmons (twitting about Carlos's photo of him as The Demon)
Formed By Carlos (Los) Espada in 2013 with the idea of forming a tribute band like no other.  "I had a highly successful KISS tribute band for more than 10 years. I took a break and due to KISS fans asking for my return I formed KISS IT!."
Espada has also worked with the KISS members Gene Simmons and Paul Stanley on various official KISS products. Such as KISS "N' The Box, KISS minimates, promotional work with the band on the release of Simmons autobiography as well as with Silvertone Guitars promoting the Paul Stanley Guitar line.
Espada's dead ringer look as the demon of KISS. Grabbed the attention of VH1 which featured Espada in an hour long pilot titled "Mock Rock".  When asked about all his experiences as a Gene Simmons impersonator as well as working with his idol, this is was what Espada had to say. "Being a kiss fan from the age of five to working with Gene Simmons and the KISS camp. It really has been amazing. The fact that my name appears on official KISS products, being complimented by the band (and people whom work close with KISS.) is this young boys dreams come true. I was the only kid in Spanish Harlem rocking a KISS tee. Now I have countless photos and KISS items that only few would have."
This is not just another KISS tribute band. This band has the spirit and raw energy of KISS themselves.  KISS IT! brings pure rock power to the fans every time they hit the stage.  If you are looking for the true KISS experience, look no further. YOU WANTED THE BEST, YOU GOT THE BEST!!!!!!!