Wild Child – A Jim Morrison Celebration!
"The best one I've heard is Wild Child …" —Robby Krieger, The Doors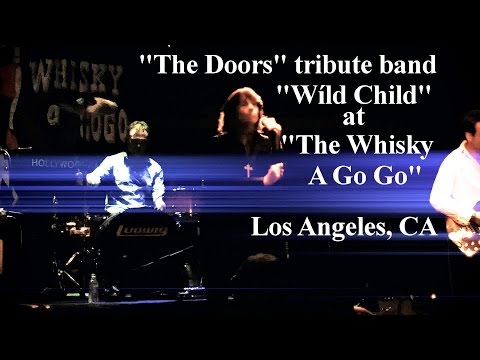 "… the way they play the music is uncanny. I saw Wild Child and they know Jim's moves and raps as well as he did. The drummer did something on "Break on Through" which was so interesting, I stole it back!" — John Densmore, The Doors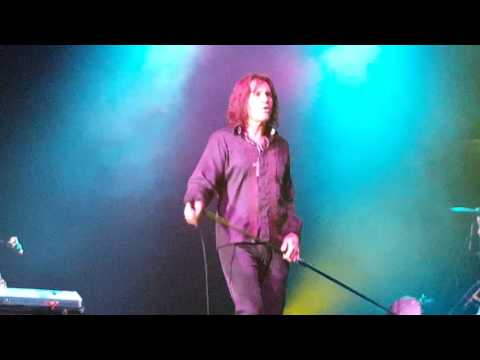 "This is as close as you'll get to the real thing." — Ray Manzarek, The Doors
Led by Dave Brock, who was chosen by Anna Morrison Graham to play the lead in The Jim Morrison Rock Opera, Wild Child has over 20 solid years of world tour experience. Dave Brock was later chosen by both Robby Krieger and the late Ray Manzarek to perform Jim Morrison's role on several world tours.
Krieger remarked, "I think when people came to see Ray and I, they want to see us do the Doors music the way it should be done, so why not use a guy who is really an expert? He knows the songs better than we do, really."
Faithfully re-creating a live Doors Concert on stage, Wild Child tries to mirror the depth, energy and emotion of the Doors concerts as they were live back in the late 1960's. The Band also utilizes the same musical instruments live as the Doors did over 40 years ago.
"Dave Brock comes closest to capturing the look and spirit of Jim Morrison … and the band ain't bad either." — Danny Sugarman Co-Author "NO ONE HERE GETS OUT ALIVE"
"From every angle, Dave Brock is Jim Morrison: his looks, his act and most amazing of all is his voice!" —The L.A. Weekly
"These guys are excellent, not a cartoon version of The Doors" —Radio Legend Jim Ladd
"The best one I've heard is Wild Child …" —Robby Krieger, The Doors
"… the way they play the music is uncanny. I saw Wild Child and they know Jim's moves and raps as well as he did. The drummer did something on "Break on Through" which was so interesting, I stole it back!" — John Densmore, The Doors
"This is as close as you'll get to the real thing." — Ray Manzarek, The Doors